Politics and Economics: Canada, the European Union and the Americas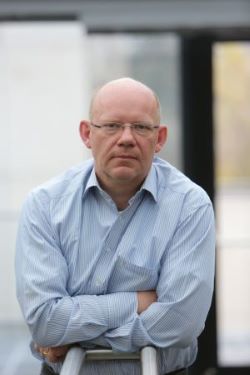 Politics and Economics: Canada, the European Union and the Americas
Andreas Maurer
Andreas Maurer, Dipl.Pol. (Frankfurt/Main), MA/D.E.E.A. (College of Europe, Bruges), Dr.rer.soc. (Gießen) is a professor and Jean Monnet Chair for Political Science and European Integration at the University of Innsbruck. He also serves as Senior Fellow of the German Institute for International and Security affairs (SWP), and as guest professor for EUI's School of Transnational Governance. Previous engagements at the Institute for European Politics, Bonn (1994-1997), the Jean Monnet Chair for Political Science at the University of Cologne (1997-2001), the Trans European Policy Studies Association – TEPSA, Brussels (1999-2001), and SWP (2001-2013). Within the European Parliament, Andreas Maurer worked as a detached national expert (2007-2008) and as a contractual administrator (2009-2011) for the Secretariat of its Committee on International Trade. Further engagements and fellowships at the IEP Paris, the Forward Studies Unit of the European Commission's President, the Fondation Guy Mollet, and the Foyer International d'Études Françaises. Andreas received the Science Award of the German Bundestag (2003) and the Media Prize of the Foreign Press Association, Berlin (2007). His research focuses on the European Parliament and interparliamentary cooperation in EU affairs, the theory and practice of multi-level parliamentarism, the EU's and EFTA's trade policies and the frameworks for European Soft law and interinstitutional agreements.
Andreas Maurer, Dipl.Pol. (Francfort/Main), MA/D.E.E.A. (Collège d'Europe, Bruges), Dr.rer.soc. (Gießen) est professeur et titulaire de la chaire Jean Monnet en sciences politiques et intégration européenne à l'Université d'Innsbruck. Il est également membre principal de l'Institut allemand des affaires internationales et de la sécurité (SWP) et professeur invité à la School of Transnational Governance de l'IUE. Engagements antérieurs à l'Institut de politique européenne de Bonn (1994-1997), à la chaire Jean Monnet de science politique de l'Université de Cologne (1997-2001), à la Trans European Policy Studies Association – TEPSA, à Bruxelles (1999-2001), et SWP (2001-2013). Au sein du Parlement européen, Andreas a travaillé en tant qu'expert national détaché (2007-2008) et en tant qu'administrateur contractuel (2009-2011) pour le secrétariat de sa commission du commerce international. Autres engagements et bourses à l'IEP Paris, à la Fondation Guy Mollet, auprès de l'Unité des études prospectives du Président de la Commission européenne, et au Foyer International d'Études Françaises. Andreas a reçu le prix scientifique du Bundestag allemand (2003) et le prix des médias de la Foreign Press Association, Berlin (2007). Ses recherches portent sur le Parlement européen et la coopération interparlementaire dans les affaires européennes, la théorie et la pratique du parlementarisme à plusieurs niveaux, les politiques commerciales de l'UE et de l'AELE et les cadres régissant le droit européen et les accords interinstitutionnels.
Master Class / Classe de maître
Trade policy attracts much more attention in recent years, from scholars, politicians, and the larger public. This course will look at the trade policies of Canada and the EU from a political science perspective. We will compare the trade relations of both parties with other economies of the globe, and discuss public and parliamentary debates on the foundations and conditions for free, fair and sustainable trade. More importantly, we will look into the foundations of the Comprehensive Economic Trade Agreement (CETA), the negotiations towards and the implementation of the agreement.
La politique commerciale attire beaucoup plus d'attention ces dernières années, de la part des universitaires, des politiciens et du grand public. Ce cours examinera les politiques commerciales du Canada et de l'UE du point de vue de la science politique. Nous comparerons les relations commerciales des deux parties avec les autres économies du monde et discuterons de débats publics et parlementaires sur les fondements et les conditions d'un commerce libre, juste et durable. Plus important encore, nous examinerons les fondements de l'Accord économique et commercial global (AECG), les négociations en vue de sa mise en œuvre et sa mise en œuvre.
Case Study / Étude de cas
Trade policy increasingly intersects with areas of economic, monetary, environmental, and social policy. As trade issues rise in importance, it is increasingly vital that elected representatives' influence the direction of international trade negotiations. Parliamentarians, as the representatives of their country's citizens, must also demonstrate that they are keeping their executives accountable on trade issues. In addition, they must play a central role in holding accountable the international institutions that make and enforce the rules of the multi- and bilateral systems of trade governance. The case studies will therefore deepen our knowledge on the environmental, economic, or social dimensions of Canada's and the EU's trade regimes.
La politique commerciale recoupe de plus en plus les domaines de la politique économique, monétaire, environnementale et sociale. À mesure que les questions commerciales prennent de l'importance, il est de plus en plus essentiel que les représentants élus influencent l'orientation des négociations commerciales internationales. Les parlementaires, en tant que représentants des citoyens de leur pays, doivent également démontrer qu'ils tiennent leurs dirigeants responsables de leurs affaires commerciales. En outre, ils doivent jouer un rôle central dans la responsabilisation des institutions internationales qui établissent et appliquent les règles des systèmes de gouvernance commerciale multilatéraux et bilatéraux. Les études de cas approfondiront donc nos connaissances sur les dimensions environnementale, économique et sociale des régimes commerciaux du Canada et de l'UE.
Reading and Q&A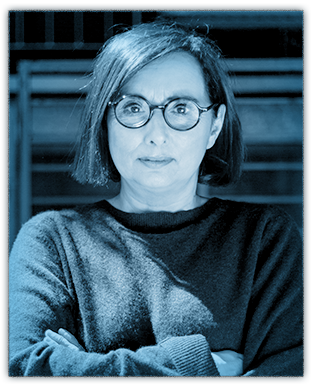 Reading and Q&A
Catherine Mavrikakis
Catherine Mavrikakis is professor of Literature and Creative Writing in the Department of French-Language Literatures at the University of Montreal and co-holder of the McConnell Chair in creative research on donation and organ donation in care settings. A specialist in 20th century literature, women's literature, writings on grief, madness and illness (Barthes, Artaud, Schreber, Sontag) and AIDS (Guibert, Dustan), Mavrikakis has focused on literary and social discourses dealing with health (Foucault), the vulnerability of bodies, contamination and contagion. She has worked on how the confession, the suffering that is difficult to name, is imagined in contemporary narratives. Her specific work, which combines research with creation, has enabled her to obtain several grants and publish (in the fields of research and creative practice) on the vulnerability of subjects in the literature (e. g. Condamner à mort, PUM, 2005).
As a writer, she has published several novels including Le ciel de Bay City (2008), Les derniers jours de Smokey Nelson (2011), La ballade d'Ali Baba (2014), Oscar de Profundis (2016), and L'annexe (2019), the oratory Omaha Beach (2008) and several essays, amongst which L'éternité en accéléré (2010) et Diamanda Galás, guerrière et gorgone (2014). She has already won many important awards for her work, including, to take just three, the Grand prix du livre de Montréal (2008), the Prix des libraires du Québec (2009) et the Prix littéraire des collégiens (2012).
Catherine Mavrikakis est professeure de littérature et de création littéraire au Département des littératures de langue française de l'Université de Montréal et cotitulaire de la Chaire McConnell en recherche création sur le don et le don d'organes en contextes de soins. Spécialiste de la littérature du XXe siècle, de la littérature des femmes, des écrits sur le deuil, la folie et la maladie (Barthes, Artaud, Schreber, Sontag) et sur le sida (Guibert, Dustan), Mavrikakis s'est penchée sur le discours littéraire et social qui traite de la santé (Foucault), de la vulnérabilité des corps, de la contamination et de la contagion. Elle a travaillé sur l'imaginaire de l'aveu, de la souffrance difficile à nommer dans le récit contemporain. Son travail spécifique qui allie la recherche à la création lui a permis d'obtenir plusieurs subventions et de publier (dans le domaine de l'étude et de la pratique créatrice) sur la vulnérabilité des sujets dans la littérature (par exemple Condamner à Mort, PUM, 2005).
Comme écrivaine, elle a publié plusieurs romans dont Le ciel de Bay City (2008), Les derniers jours de Smokey Nelson (2011), La ballade d'Ali Baba (2014), Oscar de Profundis (2016) et L'annexe (2019), l'oratorio Omaha Beach (2008) et plusieurs essais, dont L'éternité en accéléré (2010) et Diamanda Galás, guerrière et gorgone (2014). Son travail a déjà été récompensé par de nombreux prix importants, dont, pour ne prendre que trois exemples, le Grand prix du livre de Montréal (2008), le Prix des libraires du Québec (2009) et le Prix littéraire des collégiens (2012).
Language Policies across Canada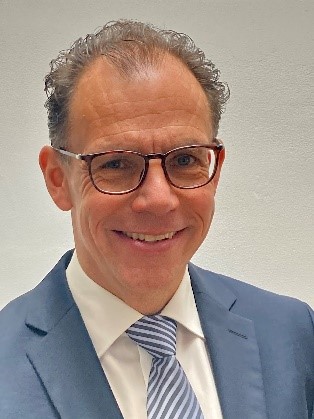 Language Policies across Canada
Carsten Quell
Carsten Quell holds an M.A. in Linguistics and Canadian Studies from the Freie Universität Berlin and earned his Ph.D. at the University of Toronto. His research interests have focused on language policy and dimensions of diversity. In 2002, he joined the public service of Canada and produced a foundational study on official languages and immigration. His work for the Government of Canada includes positions at the Department of Canadian Heritage and at the Office of the Commissioner of Official Languages, where he was Director of Policy and Research for seven years. In 2015, he moved to the Treasury Board of Canada Secretariat, where he became Director of Policy and Legislation for official languages. Since 2017, he has led the Official Languages Centre of Excellence at the Treasury Board as its Executive Director. Before taking up a career in the public service, Carsten taught at the Lycée Français de Toronto and managed translation and international communications for the e-commerce company Tucows Inc. in Toronto.
Carsten Quell est titulaire d'une maîtrise en linguistique et en études canadiennes de la Freie Universität Berlin et a obtenu son doctorat à l'Université de Toronto. Ses intérêts de recherche se sont concentrés sur les politiques linguistiques et les dimensions de la diversité. En 2002, il s'est joint à la fonction publique du Canada et a produit une étude fondamentale sur les langues officielles et l'immigration. Son travail pour le gouvernement du Canada comprend des postes au ministère du Patrimoine canadien et au Commissariat aux langues officielles, où il a été directeur des politiques et de la recherche pendant sept ans. En 2015, il est passé au Secrétariat du Conseil du Trésor du Canada, où il est devenu directeur des politiques et de la législation en matière de langues officielles. Depuis 2017, il dirige le Centre d'excellence des langues officielles du Conseil du Trésor à titre de directeur exécutif. Avant d'entreprendre une carrière dans la fonction publique, Carsten Quell a enseigné au Lycée Français de Toronto et a géré la traduction et les communications internationales pour la société de commerce électronique Tucows Inc. à Toronto.
Master Class / Classe de maître
Canada's Official Languages: Legacy and renewal at a historical juncture /
Les langues officielles du Canada : héritage et renouveau à un moment historique
In 1969, Canada adopted its first Official Languages Act and, two years later, a policy of multiculturalism. Fifty years later, the face of linguistic duality and Canadian diversity have shifted considerably. Francophone minority communities have been enriched through immigration, federal legislation to protect and revitalize Indigenous languages was passed in 2019 and Canada's new demography is such that nearly a quarter of Canadians has a mother tongue other than English or French. These are some of the dimensions that frame the current reform of Canadian language policies. This lecture will trace Canada's history of bilingualism from Confederation through the national unity challenges between the 1960s and the mid-nineties to today's role of English and French in a diverse Canada. We will look behind the scenes of government policy making at a Canadian approach to language that is based in both principle and pragmatism. We will discuss why Canada's bilingualism expertise is sought after internationally in contexts of post-conflict reconciliation such as Kosovo and Sri Lanka, and end with a discussion of Canada's approach to linguistic diversity management in an interconnected world.
En 1969, le Canada adopte sa première loi sur les langues officielles et, deux ans plus tard, une politique de multiculturalisme. Cinquante ans plus tard, le paysage de la dualité linguistique et de la diversité canadienne a considérablement changé. Les communautés francophones en situation minoritaire se sont enrichies grâce à l'immigration, une loi fédérale visant à protéger et à revitaliser les langues autochtones a été adoptée en 2019 et la nouvelle démographie du Canada est telle que près du quart des Canadiens ont une langue maternelle autre que le français ou l'anglais. Voilà quelques-unes des dimensions qui encadrent la réforme actuelle des politiques linguistiques canadiennes. Cette conférence retracera l'histoire du bilinguisme au Canada depuis la Confédération jusqu'au rôle actuel du français et de l'anglais dans un Canada diversifié, en passant par les défis de l'unité nationale entre les années 1960 et le milieu des années 1990. Nous examinerons les coulisses de l'élaboration des politiques gouvernementales dans le cadre d'une approche linguistique canadienne fondée à la fois sur des principes et sur le pragmatisme. Nous discuterons des raisons pour lesquelles l'expertise canadienne en matière de bilinguisme est recherchée à l'échelle internationale dans des contextes de réconciliation post-conflictuelle comme le Kosovo et le Sri Lanka, et nous terminerons par une discussion sur l'approche du Canada à la gestion de la diversité linguistique dans un monde interconnecté.
Case Study / Étude de cas
Public policy making often involves "wicked problems", when stakeholders disagree on both the definition and solution for an issue. Language policy is no exception to wicked problems. In this session, we will consider several seemingly intractable language policy scenarios. Participants will be asked to use their general world knowledge and familiarity with the Canadian context from the variety of disciplines that they represent to discuss these scenarios in small groups. The scenarios will drive home the challenging intersections that exist between official bilingualism and other Canadian policies and realities, such as the need to protect and revitalize Indigenous languages, the growth of immigrant languages, the variability of opportunities to learn French in provinces outside of Quebec as well as the particular language dynamics within Quebec. Participants will have an opportunity to consider some of the wicked problems that result from these intersections and, taking on the perspective of policy makers, attempt to devise solutions. At the end of the session, we will review proposals in a plenary discussion and hopefully generate some fresh thinking on persistent Canadian language policy challenges.
L'élaboration des politiques publiques implique souvent des « problèmes épouvantables », lorsque les parties prenantes ne s'entendent pas à la fois sur la définition et la solution d'un problème. La politique linguistique n'y fait pas exception. Au cours de cette séance, nous examinerons plusieurs scénarios de politiques linguistiques apparemment insolubles. On demandera aux participants d'utiliser leurs connaissances générales du monde et leur familiarité avec le contexte canadien pour discuter de ces scénarios en petits groupes. Les scénarios feront ressortir les recoupements difficiles qui existent entre le bilinguisme officiel et d'autres politiques et réalités canadiennes comme la nécessité de protéger et de revitaliser les langues autochtones, la croissance des langues autochtones, la variabilité des possibilités d'apprentissage du français dans les provinces hors du Québec ainsi que la dynamique linguistique particulière au Québec. Les participants auront l'occasion d'examiner certains des problèmes épineux qui résultent de ces intersections et, du point de vue des décideurs, d'essayer de trouver des solutions. À la fin de la séance, nous examinerons les propositions dans le cadre d'une discussion plénière et nous espérons susciter une réflexion nouvelle sur les défis persistants de la politique linguistique canadienne.
Cultural Geographies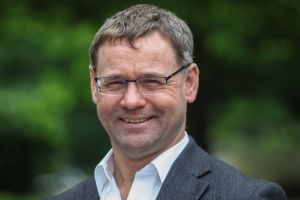 Cultural Geographies
Ludger Basten
Ludger Basten is professor of Economic and Social Geography at TU Dortmund in Germany. He pursued his academic training in geography, geology, economics, and political science in Bochum and Vancouver, receiving his degrees in geography (Dipl.-Geogr., Dr. phil., Habilitation) from Ruhr-University Bochum in 1991, 1997 and 2004 respectively.
As a geographer, he is interested in the multi-faceted processes of spatial development of both "natural" and "social" environments. As an urban geographer, his special focuses are metropolitan areas and their current transformations, especially regarding their political and planning systems and processes. One of his primary areas of interest is recent changes in suburbia. His regional research focuses are, firstly, the old industrial region of the Ruhr in Germany and, secondly, North America and in particular Canada. He has traveled in and 'experienced' Canada as a student, visiting professor, researcher and tourist, not least by leading several field courses with university students in both western and eastern Canada.
He is a member of the urban geography working groups of both the German Association for Geography and the International Geographical Union. He is also the current president of the Association for Canadian Studies in German-speaking countries.
Ludger Basten est professeur de géographie économique et sociale à la TU Dortmund en Allemagne. Il a poursuivi son éducation académique en géographie, géologie, économie et sciences politiques à Bochum et Vancouver, et a obtenu son diplôme, son doctorat et sa habilitation en géographie à la Ruhr-Université de Bochum en 1991, 1997 et 2004.
En tant que géographe, il s'intéresse aux multiples processus de développement spatial des environnements naturels et sociaux. En tant que géographe urbain, il se concentre sur les régions métropolitaines et leurs transformations actuelles, notamment en ce qui concerne les systèmes politiques, l'urbanisme et l'aménagement du territoire. Il s'intéresse particulièrement aux transformations récentes des zones périurbaines. Enc e qui concerne les accents régionaux de sa recherche, il a étudié le Ruhr en Allemagne comme example d'une région industrielle ancienne, et l'Amérique du Nord, voire le Canada. Il a voyagé au Canada et a découvert le pays comme étudiant, chercheur et touriste, et il a conduit plusieurs excursions universitaires à l'ouest et à l'est du Canada.
Il est membre du cercle d'études en géographie urbaine de l'Association Allemande de Géographie de même que de l'Union Géographique Internationale. En plus, il est actuellement le président de l'Association d'Études Canadiennes dans les Pays de Langue Allemande.
Master Class / Classe de maître
Cultural geographies are human geographies, in other words geographies emerging through human interactions – with "nature" and/or with other humans (as individuals, groups or even peoples). These relationships are informed by culture(s) as complex assortments of practices, norms and values. Looking at culture(s) from a geographical perspective implies the consideration of space as a fundamental aspect of human experience and a central concept of academic analysis. To put it simply, it is important and meaningful "where things are", when trying to make sense of our human surroundings.
An investigation of Canadian cultural geographies will start with a reflection on concepts of culture and nature and a historically informed gaze at the interactions between people (and peoples) and the "natural" environments of Canada. This leads to a consideration of "resources", the economic geographies emerging from their particular use, as well as their implications for wider social and cultural processes and structures. And since Canada today is a highly urbanized country, the multifaceted geographies of cities or city-regions and urban life will offer special insights into Canadian cultures and societies and their recent transformations.
Les géographies culturelles sont des géographies humaines. Cela veut dire qu'elle résultent de l'interaction entre des personnes et la « nature » ou d'autres personnes (individus, groupes ou peuples). Ces interactions sont marquées et façonnées par les cultures, i.e. des mélanges complexes de pratiques, de normes et de valeurs. Analyser ces cultures d'un point de vue géographique veut dire que l'espace doit être regardé comme un aspect fondamental de l'expérience humaine et aussi comme un concept central de l'analyse académique. En d'autres termes, la « position des choses » dans l'espace est essentielle pour comprendre nos environnements humains.
L'investigation des géographies culturelles du Canada doit commencer par une réflexion sur des concepts liés à la culture et à la nature, et par un regard « historique » sur les interactions entre l'homme (voire les hommes et les peuples) et les environnements « naturels » du Canada. Ensuite, il faudra considérer les « ressources », leurs géographies économiques et les implications de leur utilisation en vue des structures et processus sociaux et culturels respectifs. Par ailleurs, puisque le Canada d'aujourd'hui est un pays hautement urbain, les géographies complexes des villes et de la vie urbaine offrent un aperçus très particulier des cultures et sociétés canadiennes ainsi que de leurs transformations récentes.
Case Study / Étude de cas
The case study unit on cultural geographies focuses predominantly on Canadian cities and urban regions. While early patterns of ethnic diversity in Canada were strongly related to the history of immigration, over the last half century or more, the emerging multicultural Canadian nation has become most visible in its cities. Likewise, the shift to an increasingly post-industrial economy, more strongly integrated with the globalizing world economy, has had profound implications for social, cultural, and political processes which largely play out on the urban stage. Hence, our case study unit will concentrate on some of these aspects as they manifest themselves in different cities of Canada and – though not exclusively – some of Canada's largest metropolitan areas.
Dans le domaine des géographies culturelles, l'unité « Case Studies » se focalise sur les villes et les régions urbaines du Canada. Alors que les anciennes géographies de la diversité ethnique canadienne étaient en corrélation avec l'histoire de l'immigration, pendant le dernier demi-siècle c'est dans les villes que la nation multiculturelle émergente s'est manifestée. En même temps, le passage vers une économie post-industrielle, intégrée dans une économie de la mondialisation, a eu des implications profondes pour les processus sociaux, culturels et politiques respectifs, ces mêmes processus se manifestant pricipalement dans les scènes urbaines. Pour cette raison, l'unité « Case Studies » se concentrera sur la discussion de certains de ces processus ainsi que sur la question de savoir comment ils se présentent au niveau des villes et des régions métropolitaines du Canada.
Mountain Studies on Site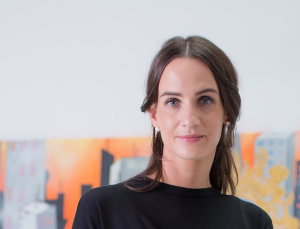 Mountain Studies on Site
Eva-Maria Müller
Eva-Maria Müller is a university assistant at the University of Innsbruck's Department of American Studies currently completing her doctoral thesis on 'Rewriting Alpine Orientalism' at the Graduate Centre for the Study of Culture at the University of Gießen, Germany. She holds an MA from the University of Innsbruck, where she studied English, biology, and education. Müller also studied and researched at the University of Alberta, Canada, where she worked closely with the Canadian Mountain Studies Initiative and the Wirth Institute for Austrian and Central European Studies. Her research is driven by a keen interest in alpine spaces and includes mountain writing and film as well as postcolonial literature and theory. Previously her research was supported by the German Research Foundation's 'Excellence Initiative,' the Andrew Mellon Foundation's Integrative Graduate Humanities Education Research and Training (IGHERT), the International Council for Canadian Studies, and the Austrian Ministry of Education, Science and Research. At present she is working on a project that explores filmic narration after ascent and serves as an academic advisor for two cultural festivals in the Austrian Alps.
Eva-Maria Müller est assistante universitaire au Département d'études américaines de l'Université d'Innsbruck, et termine actuellement sa thèse de doctorat « Rewriting Alpine Orientalism » au Graduate Centre for the Study of Culture de l'Université de Gießen en Allemagne. Elle est titulaire d'une maîtrise de l'Université d'Innsbruck, où elle a étudié l'anglais, la biologie et l'éducation. Müller a également étudié et fait des recherches à l'Université de l'Alberta, Canada, où elle a travaillé en étroite collaboration avec la Canadian Mountain Studies Initiative et le Wirth Institute for Austrian and Central European Studies. Ses recherches sont guidées par un vif intérêt pour les espaces alpins et comprennent l'écriture et le cinéma de la montagne ainsi que la littérature et la théorie postcoloniales. Auparavant, ses recherches étaient appuyées par la German Research Foundation, l'Integrative Graduate Humanities Education Research and Training (IGHERT) de la Fondation Andrew Mellon, le Conseil International d'Études Canadiennes et le Ministère Autrichien de l'Éducation, des Sciences et de la Recherche. Elle travaille actuellement sur un projet qui explore la narration filmique « après l'ascension » et agit comme conseillère académique pour deux festivals culturels dans les Alpes autrichiennes.
Master Class /Classe de maître
The Backbone of the world – the Niitsitapi name for the Rocky Mountains captures the critical role of alpine spaces in sustaining a world that reaches far beyond mountain flanks. Although the area that today is Canada is not necessarily characterized by mountainous terrain, mountains have figured prominently in Canadian history and culture. They have been significant viewpoints in colonial exploration and obstacles during the construction of trade routes. They were a playground for the nation and, per definition, a place "for the benefit, advantage, and enjoyment of the people of Canada."[1] They were also touchstones for Canadian modernism in its literary and artistic guise. Today mountains in Canada continue to be a valuable resource for the tourist industry and a most fitting place to (re)negotiate Canadians' relationship with the natural world.
This lecture talks about mountains as sites that have appeared and reappeared in Canadian literature. Furthermore, this lecture honors the unique perspective Canadian scholarship brings to the field of mountain studies and presents a study that developed in consultation with the Canadian Mountain Studies Initiative. It will show just how much a Canadian perspective enriches not just our knowledge of the Rocky Mountains, but also reshapes how we write and think mountains in Europe.
L'épine dorsale du monde. Le nom que les Niitsitapi ont donné aux montagnes Rocheuses reflète le rôle crucial des espaces alpins dans le maintien d'un monde qui s'étend bien au-delà des flancs des montagnes. Bien que la région qui constitue aujourd'hui le Canada ne soit pas nécessairement caractérisée par un terrain montagneux, les montagnes ont occupé une place importante dans l'histoire et la culture canadiennes. Ils ont été des points élevés importants dans l'exploration coloniale et des obstacles dans la construction des routes commerciales. C'était un terrain de jeu pour la nation et, par définition, un endroit « pour le bénéfice, l'avantage et le plaisir de la population du Canada ».[2] Ils ont également été des pierres angulaires du modernisme canadien sous ses formes littéraires et artistiques. Aujourd'hui, les montagnes du Canada continuent d'être une ressource précieuse pour l'industrie touristique et un endroit idéal pour (re)négocier les relations des Canadiens avec le monde naturel.
Cette conférence parle de montagnes comme sites qui sont apparus et réapparus dans la littérature canadienne. De plus, cette conférence rend hommage à la perspective unique que la recherche canadienne apporte au domaine de l'étude de la montagne et présente une étude qui s'est développée en consultation avec la Canadian Mountain Studies Initiative. Il montrera à quel point une perspective canadienne enrichit non seulement notre connaissance des Rocheuses, mais remodèle aussi notre façon d'écrire et de penser les montagnes en Europe.
[1] Harkin, "Memorandum Re. Dominion Parks, Their Value and Ideals", March 1914.
[2] Harkin, "Memorandum Re. Dominion Parks, Their Value and Ideals", March 1914.
Intersectional Perspectives: Gender, Culture, Class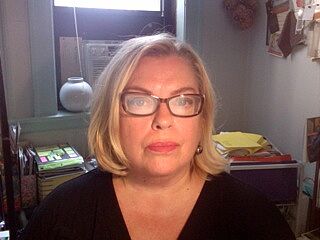 Intersectional Perspectives: Gender, Culture, Class
Chantal Maillé
Chantal Maillé is professor of Women's Studies at Concordia University in Montreal (Canada). She holds a Ph.D. in Political Science. She joined Concordia University in 1989 where
 she served as Principal of the Simone de Beauvoir Institute (1995-1999 and 2008-2009). She was President of the Canadian Women's Studies Association (1997-1998). Dr Maillé conducts research in the field of feminist 
politics and women's movements. In her current research project, funded by the Social Sciences and Humanities Research Council of Canada (SSHRC), she looks at different representations of difference in Francophone feminisms. Her last co-edited book, Le sujet du féminisme est-il blanc? Femmes racisées et recherche féministe addresses issues of race and intersectionality in Quebec. She has published many other books, including Cherchez la femme (2002), Malaises identitaires: échanges féministes sur un Québec incertain (1998), Les Québécoises et la conquête du pouvoir politique (1990), et Vers un nouveau pouvoir (1990). She has signed articles in many journals, including French Politics, Women: A Cultural Review, European Journal of American Studies, L'Inconvénient, American Journal of Québec Studies, Globe Revue internationale d'études québécoises, Bulletin d'histoire politique, Revue internationale d'études québécoises, Politique et Sociétés, Recherches féministes, Zeitschrift fur Kanada-Studien, and EstudiosFeministas. Chantal Maillé is co-director of Réseau québécois en études féministes, RéQEF.
Chantal Maillé est professeure titulaire de Women's Studies à l'Université Concordia (Montréal). Détentrice d'un doctorat en science politique, elle a été directrice de l'Institut Simone de Beauvoir (1995-1999, 2008-2009). Elle s'intéresse aux liens entre cultures politiques et théories féministes, et plus particulièrement au statut des théories postcoloniales au Québec et aux méthodologies de l'intersectionnalité. Son projet de recherche actuel, financé par le Conseil de recherches en sciences humaines du Canada, porte sur les nouvelles compréhensions des questions de différence dans les féminismes de la francophonie. Auteure et co-éditrice de plusieurs ouvrages, dont Le sujet du féminisme est-il blanc ? (2015), Revealing Democracy : Secularism and Religion in Liberal Democratic States (2014), Cherchez la femme (2002), Malaises identitaires : échanges féministes sur un Québec incertain (1998), Les Québécoises et la conquête du pouvoir politique (1990), et Vers un nouveau pouvoir (1990), elle a également co-signé deux livres sur le care. Ses plus récents textes ont été publiés dans les revues French Politics, Women : A Cultural Review, L'Inconvénient, European Journal of American Studies, American Journal of Québec Studies, Globe Revue internationale d'études québécoises, Bulletin d'histoire politique, Revue internationale d'études québécoises, Argument et Zeitschrift fur Kanada-Studien. Chantal Maillé est co-directrice du Réseau québécois en études féministes, le RéQEF.
Master Class / Classe de maître
In the 1990s, intersectionality emerged as one of the essential paradigms for Anglo-Saxon feminisms. The popularity of the notion of intersectionality corresponds to a time when, in hindsight, the damage done to minoritized groups by state disengagement policies in concert with global intensification of neoliberalism, and vice versa, can be measured. Intersectionality is a dynamic analysis of differences between women that is oriented towards change and social justice. The Canadian Multiculturalism Act, adopted in1988, conveys an opening to intersectionality. It proposes to recognize the fact that multiculturalism is a fundamental characteristic of the Canadian identity and heritage and constitutes an invaluable resource for the future of the country. Canadian multiculturalism emphasizes the categorization of differences. In the lexicon of the Canadian state, one finds expressions such as 'race,' 'racial group,' 'racial minority,' 'racial community,' 'black race' and 'visible minorities'. The Canadian multiculturalism policy has been rejected as a whole by all Quebec governments, in the name of protection of French, the official language of Quebec, and the political and cultural characteristics of the Quebec nation. Interculturalism has been designated as Quebec's policy for managing diversity, with an identity lexicon that uses the notions of 'cultural communities,' 'diversity,' and 'Francophone majority'. If Canadian multiculturalism and intersectionality appear to have a lot in common, is it possible to reconcile interculturalism with an intersectional framework?
Au cours des années 1990, l'intersectionnalité a émergé comme l'un des paradigmes incontournables pour les féminismes anglo-saxons. La popularité de la notion d'intersectionnalité correspond à un moment précis, où les dommages faits aux groupes minoritaires par les politiques de désengagement de l'État, conjugués à l'intensification du néolibéralisme, peuvent être mesurées. L'intersectionnalité est d'abord apparue comme une analyse dynamique des différences entre les femmes qui était orientée vers le changement et la justice sociale. La Loi sur le Multiculturalisme Canadien, adoptée en 1988, suggère une ouverture à l'intersectionnalité. Cette politique reconnaît le fait que le multiculturalisme est une caractéristique fondamentale de l'identité et de l'héritage canadien et suggère qu'il s'agit d'une ressource inestimable pour le futur du pays. Le multiculturalisme canadien met l'accent sur la catégorisation des différences. Dans le lexique de l'État canadien, on trouve les expressions « race », « groupe racial », « minorité raciale », « race noire » et « minorités visibles ». La politique sur le multiculturalisme canadien a été rejetée dans son ensemble par tous les gouvernements québécois, au nom de la protection du français, la langue officielle du Québec, et à cause des caractéristiques politiques et culturelles de la nation québécoise. L'interculturalisme a été désigné comme la politique du Québec pour la gestion de la diversité, avec un lexique qui réfère à des termes tels « communautés culturelles », « diversité » et « majorité francophone ». Si le multiculturalisme canadien et l'intersectionnalité semblent avoir beaucoup en commun, est-il possible de réconcilier l'interculturalisme avec un cadre intersectionnel ?
Case Study / Étude de cas
Doing Intersectionnality: Canadian and Quebec Gender Policies
Réaliser l'intersectionnalité : les politiques de genre au Canada et au Québec
The intersectional approach refers to the process of decentring gender as a point of departure for evaluating the experience of inequality. In this case study we look at Canadian and Quebec gender policies in relation to intersectionality and as reflections of multiculturalism and interculturalism. Gender-based analysis (GBA) is a gender policy used in Quebec to assess the impact of policies and programs for men and women. Canada's gender-based analysis 'plus' (GBA+) is defined as an analysis method that makes it possible to assess the eventual effects of policies, programs, services, and other initiatives on women and men of different backgrounds because it takes account of gender and many other identity factors. The 'plus' in the name serves to emphasize that GBA+ goes beyond gender to include an examination of a wide range of other related identity factors, such as age, education, language, geography, culture, and income. How does the political culture specific to Quebec society determine the content of policies such as GBA, and does it influence opinions about frames such as intersectional analysis? By comparing the GBA used in Quebec to gender-based analysis plus (GBA+) used in Canada, we hope to show how the distinct political cultures in Quebec and in Canada have led to the adoption of different gender policies.
L'approche intersectionelle réfère au processus de décentrement du genre comme point de départ pour évaluer l'expérience de l'inégalité. Dans cette étude de cas, nous nous intéressons aux politiques de genre canadienne et québécoise en relation avec l'intersectionnalité et comme reflets du multiculturalisme et de l'interculturalisme. L'analyse différenciée selon les sexes (ADS) est une politique de genre utilisée au Québec pour évaluer l'impact des politiques et des programmes sur les hommes et les femmes. L'analyse comparative entre les sexes plus (ACS+) utilisée au Canada est définie comme une méthode qui permet d'évaluer les effets des politiques, des programmes, des services et des autres initiatives sur les femmes et les hommes de différents contextes parce qu'elle prend en considération le genre et plusieurs autres facteurs identitaires. Le « plus » dans le terme sert à mettre l'accent sur le fait que l'ACS+ va au-delà du genre pour inclure un examen d'un large éventail d'autres facteurs identitaires, comme l'âge, l'éducation, la langue, la géographie, la culture et le revenu. Comment la culture politique spécifique au Québec détermine-t-elle le contenu des politiques comme l'ADS et est-ce que cela influence la réception de cadres comme l'analyse intersectionnnelle ? En comparant l'ADS utilisée au Québec à l'ACS+ en vigueur au plan canadien, nous souhaitons montrer comment les cultures politiques distinctes au Québec et au Canada ont conduit à l'adoption de deux politiques de genre complètement différentes.
Teaching Canadian Studies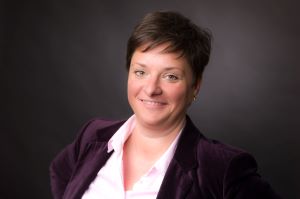 Teaching Canadian Studies
Stefanie Schäfer
Stefanie Schäfer is assistant professor of American Studies at the University of Jena/Germany, where she teaches American and Canadian Literary and Cultural Studies. She holds a Ph. D. from Heidelberg University (2009) and a venia legendi in North American Literature and Culture (2017). Her second book/habilitation is a transnational history of the Yankee as US national allegory, under contract with Edinburgh University Press. Her current research interests include black womanhood in popular culture and transnational Western cultures in the US, Canada, and Europe. Stefanie Schäfer has been a member of the GKS since 2010; her most recent publication analyzes Aritha Van Herk's literary representation of the Calgary Stampede. From 2020, Stefanie will be Marie Curie Research Fellow at the University of Vienna, Austria, working the project "Transnational Cowgirl Mobilities".
Stefanie Schäfer est professeure d'études nord-américaines à l'Université de Jena, où elle enseigne les littérature et culture des Etats-Unis et du Canada. Elle a reçu son doctorat de l'Université Heidelberg en 2009 et la maîtrise de conférence/venia legendi en Littérature et Culture Nord-Américaine en 2017. Son habilitation propose une histoire transnationale du Yankee, allégorie nationale des Etats-Unis, et sera publiée avec Edinburgh University Press. Ses recherches traitent des femmes noires dans la culture populaire et des cultures transnationales du Western aux Etats-Unis, au Canada et en Europe. Schäfer a été adhérente de la GKS depuis 2010. Dans son dernier article, elle analyse la représentation du spectacle Western lors du Stampede à Calgary dans l'œuvre d'Aritha van Herk. A partir de 2020, Stefanie Schäfer va conduire sa recherche des « Transnational Cowgirl Mobilities » dans le cadre du programme européen Marie Curie à Vienne.
Workshop
Teaching Canada / Enseigner le Canada
This workshop provides a keywords-list of topics for teaching Canada, including teaching materials and texts for a general curriculum that can be adapted to the B.A. and M.A. levels. It includes prompts on planning a course, articulating teaching aims according to Biggs' SOLO-method, and a focus on how to moderate classroom discussions. It concludes with a reflection on mentoring and the teaching persona.
Cet atelier propose une liste de sujets pour enseigner le Canada comprenant des matériaux et des textes pour un cours général adaptable aux niveaux B.A. et M.A. Il proposera des stratégies pour planifier un cours, pour articuler des buts pédagogiques d'après la méthode SOLO de Biggs et pour animer des discussions en cours. L'atelier terminera par une réflexion sur la supervision et la guidance offerte par l'enseignante.
Canada, Where Are you Going, Where Have You Been?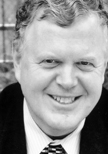 Canada, Where Are you Going, Where Have You Been?
David Staines
Professor of English and former dean of the Faculty of Arts at the University of Ottawa, David Staines received his B.A. at the University of Toronto (1967) and his M.A. (1968) and Ph.D. (1973) from Harvard University. His scholarly output includes five authored books, fifteen edited books, more than sixty chapters in books, and more than twenty-five articles in refereed journals. At the present time he is writing a long evaluative history of fiction in Canada for Cambridge University Press.
In 1998 he was awarded the Lorne Pierce Medal by the Royal Society of Canada for his outstanding contribution to Canadian criticism. In 2005 he was named a Fellow of the Royal Society of Canada. In 2009 he was given the 20/20 Vision Award from the Association of Canadian Studies in the United States in recognition of his extraordinary vision and distinguished performance in promoting Canadian literature in the United States. In 2011 he was awarded both the Order of Canada and the Order of Ontario for his role as champion of Canadian literature and his dedicated mentoring of young writers and scholars. In 2011, too, he was elected a Member of the Humanities division of the European Academy of Sciences and Arts, a rare honour for a Canadian. In 2015 he was awarded a Certificate of Merit from the International Council of Canadian Studies for his international work on behalf of Canadian Studies.
Professeur d'anglais et ancien doyen de la Faculté des arts de l'Université d'Ottawa, David Staines a obtenu son baccalauréat à l'Université de Toronto (1967) et sa maîtrise (1968) et son doctorat (1973) à l'Université Harvard. Il est l'auteur de cinq livres, a édité quinze volumes, publié plus de soixante chapitres de livre et plus de vingt-cinq articles dans des revues à comité de lecture. Actuellement, il écrit une longue histoire évaluative de la fiction au Canada pour Cambridge University Press.
En 1998, il a été décoré, par la Société royale du Canada, de la médaille Lorne Pierce pour sa contribution à la critique canadienne. En 2005, il a été nommé membre de la Société royale du Canada. En 2009, il a reçu le prix Vision 20/20 de l'Association d'études canadiennes aux Etats-Unis en reconnaissance de sa vision extraordinaire et son engagement remarquable dans la promotion de la littérature canadienne aux Etats-Unis. En 2011, il a été décoré de l'Ordre du Canada et l'Ordre de l'Ontario pour son rôle de champion de la littérature canadienne et son engagement dévoué auprès de jeunes écrivains et chercheurs. En 2011, David Staines a également été élu membre de la division des sciences humaines de l'Académie européenne des sciences et des arts, un honneur rare pour un Canadien. En 2015, il a reçu un certificat de mérite du Conseil international d'études canadiennes pour son travail international au nom des études canadiennes.
Master Class / Classe de maître
Canada was a country, according to its possible Portuguese derivation, which means "nothing here." But its history – its economy, its literatures, and its politics–suggests that "nothing here" means that the country was free to grow without the disadvantages (as well as the advantages) of external forces coming to shape their own arbitrary designs on the land. By commenting on Canada's startling history and reflecting on central moments which mirror the nation's development, we can begin to see how the country has become a multicultural, multinational, and multiracial land, unique in the contemporary world. Canada, where are you going, where have you been?
Selon une possible dérivation portugaise, le Canada était un pays dont le nom signifie « ici rien ». Mais son histoire – son économie, sa littérature et sa politique – suggère que « ici rien » signifie que le pays était libre de se développer sans les inconvénients (ainsi que les avantages) de forces extérieures venant imposer au pays leurs propres desseins arbitraires. En commentant l'histoire étonnante du Canada et en réfléchissant aux moments centraux reflétant le développement de la nation, nous pouvons commencer à voir comment le pays est devenu un pays multiculturel, multinational et multiracial, unique dans le monde contemporain. Le Canada, où allez-vous, où étiez-vous ?